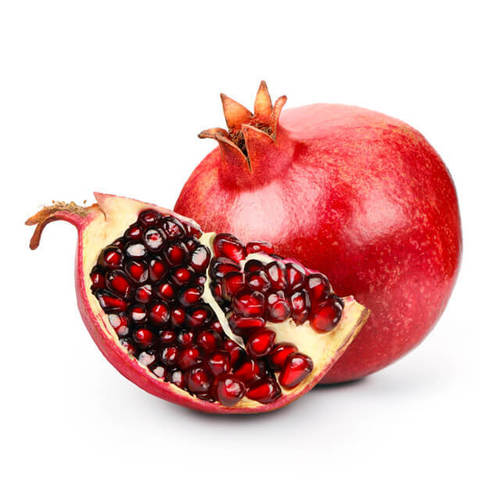 Product Description
Indian Pomegranate
Indian Pomegranate are known for their purity and taste.

Purity because the fruit is cultivated without using pesticides or other chemicals.

And about taste, it tastes very sweet and juicy.

Kinal Global Care chooses the fruits very properly and carefully.At evert stuffing specialised people of KGCPL are there to see and give live update to buyers.
Technical specification

| SIZES AS PER CODES: | | |
| --- | --- | --- |
| Size Code | Weight in grams (minimum) | Diameter in mm (minimum) |
| A | 400 | 90 |
| B | 350 | 80 |
| C | 300 | 70 |
| D | 250 | 60 |
| E | 200 | 50 |
Details: Minimum Weight 180gm, maximum weight 400gm.

Colour of arils : Dark Cherry red.

T.S.S. : 15 to 16.

Acidity : 0.35- 0.39%.

Taste : Sweet