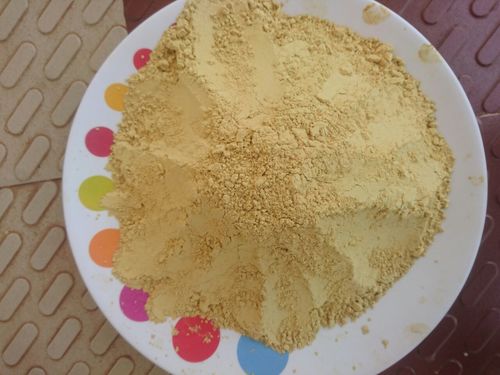 Product Description
Myrobalan Powder
Myrobalan has always been praised for its extraordinary healing powers. It is also known as Bal Harad, Kali Harad, Laghu Harad and, Choti Harad. It is believed to destroy in numerous diseases and eliminate all the waste from the body. Black Himej also promotes tissue growth and health and has antibacterial and antioxidant properties.

Health Benefits
• Myrobalan is chewed to increase the digestion power.

• If it is consumed after food, it helps to eliminate all the toxic effects due to food poisoning.

• If it is consumed along with salt, it balances Kapha.

• If it is consumed with sugar, it balances Pitta and if consumed with ghee, it balances Vata disorders.

• If it is consumed in Leather industry.